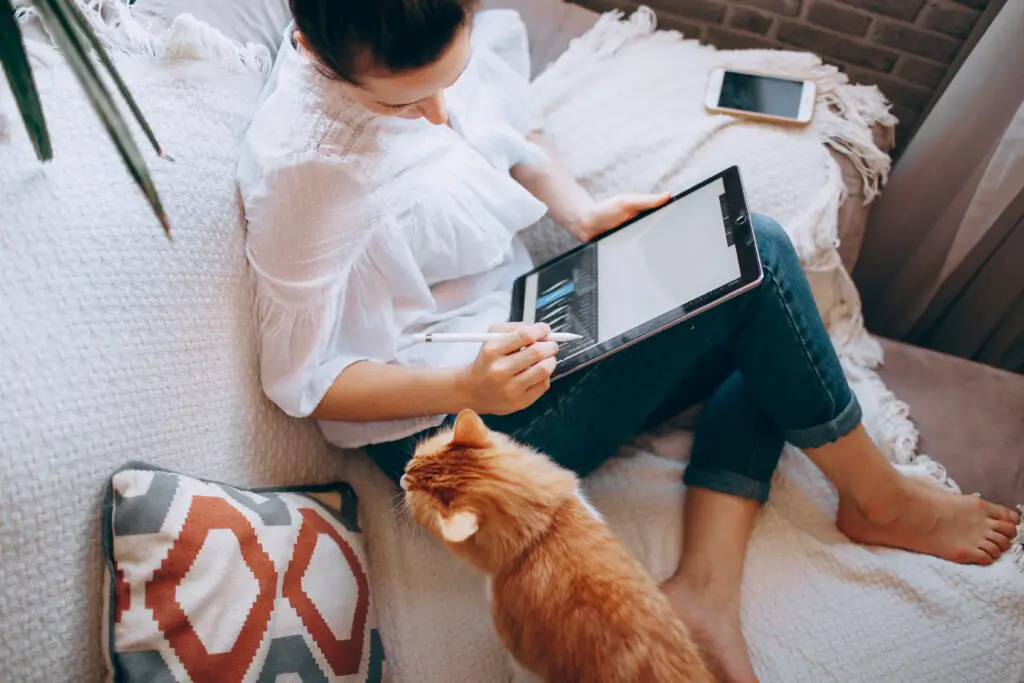 If you're anything like me, you're encountering midlife searching for ways to transition to a more flexible work-from-home lifestyle. Or maybe you're just looking for a way to supplement your income. Whether you're looking to make a full-time income or just earn some extra cash on the side, there are plenty of ways to make money from home in midlife.
In this blog post, we'll explore some of the best strategies for making money from home in midlife. I have personally found success with numbers 4, 6, and 7.
**This post contains affiliate links. This means if you click and buy, I may receive a small commission (at zero cost to you). Please see my full disclosure policy for details.**
1. Freelancing
Freelancing is an excellent way to make money from home, especially if you have a particular skill set that's in demand. Some popular freelance careers include writing, editing, graphic design, web development, and social media management. Many companies and individuals are willing to pay top dollar for these services, and you can set your own hours and rates.
If you're interested in becoming a freelancer, here are some steps to get started:
Determine your skills: Freelancers offer a wide range of services, including writing, graphic design, web development, social media management, and more. Identify the skills you have that are in demand and consider the type of work you enjoy doing.
Build a portfolio: A portfolio is a collection of your best work that demonstrates your skills and experience. Create a website or a portfolio on a platform like Behance or Dribbble that showcases your work and makes it easy for potential clients to view your portfolio.
Define your niche: Defining your niche will help you market yourself more effectively. You can specialize in a specific area like healthcare writing, financial planning, or wedding photography. By doing so, you can position yourself as an "expert" in your field.
Set your rates: Determine how much you want to charge for your services. Research what other freelancers with similar skills charge and factor in your experience and expertise. Remember, setting a rate that's too low could lead to burnout, and setting a rate that's too high could make it difficult to find clients. You may have to do a few jobs for free or a very low price to get started and get good reviews, then start pricing based on your skill level.
Find clients: Finding clients is one of the most critical aspects of freelancing. You can use platforms like Upwork, Freelancer, or Fiverr to find freelance work, or you can network with other freelancers, attend industry events, and join online communities where potential clients may be looking for freelancers.
Deliver quality work: Delivering high-quality work is crucial to building your reputation and gaining repeat clients. Be responsive to your clients' needs and communicate regularly to ensure you're meeting their expectations.
Manage your finances: As a freelancer, you'll need to manage your finances, including invoicing clients, setting aside money for taxes, and tracking your expenses. Consider using accounting software like QuickBooks or FreshBooks to make this process more manageable.
Freelancing can be a great way to work from home and earn money. By identifying your skills, building a portfolio, defining your niche, setting your rates, finding clients, delivering quality work, and managing your finances, you can set yourself up for success as a freelancer.
2. Online Tutoring
Online tutoring is another popular way to make money from home. With the rise of online education, many students are looking for tutors who can help them with their coursework. You can offer your services through online tutoring platforms or create your own website and market your services directly to students.
Great Way for Teachers to Make Money at Home
I know there are many teachers out there looking for ways to leave their current position while still being able to utilize their skills and passion for teaching others. I myself recently left a job in the field of education. I'm looking into starting my own related business, but online tutoring would be another great option.
Here are some steps to get started:
Determine your area of expertise: Think about the subject you're knowledgeable in and consider the level you want to teach. You can tutor in subjects such as math, science, language, or test preparation.
Choose a platform: There are many online tutoring platforms available, such as TutorMe or Wyzant. Consider the platform's policies, fees, and requirements before choosing one that suits your needs.
Create a profile: Once you've chosen a platform, create a profile that showcases your expertise, experience, and qualifications. Include a professional profile picture and a brief description of your teaching style.
Set your availability and rates: Determine when you're available to tutor and set your rates. Research what other tutors charge for similar services and consider your experience and qualifications when setting your rates.
Pass a background check: Many tutoring platforms require background checks to ensure the safety of their users. Be prepared to pass a background check before you can start tutoring.
Start tutoring: Once you've completed the previous steps, you can start tutoring. Communicate with your students regularly, provide feedback on their progress, and be flexible with your teaching approach to ensure your students' success.
Market yourself: If you choose not to use a tutoring platform, you can create your own website or social media profiles to market your tutoring services. You can also offer your services to local schools, libraries, or community centers.
Becoming an online tutor requires expertise, dedication, and a willingness to adapt to different teaching styles. Follow the steps above and you can build a successful online tutoring business to start making money from home.
3. Virtual Assistant
Virtual assistants are in high demand, especially as more businesses move their operations online. As a virtual assistant, you can help business owners and entrepreneurs with tasks such as email management, social media scheduling, and data entry. You can find virtual assistant jobs on job boards or create your own website and market your services directly to clients.
Becoming a virtual assistant typically involves the following steps:
Identify your skills: Virtual assistants perform a wide range of tasks, such as administrative support, customer service, social media management, and more. Identify the skills you have that align with the virtual assistant role.
Determine your niche: Consider which industry or niche you want to specialize in, such as healthcare, real estate, or e-commerce. This can help you market your services more effectively.
Create a business plan: Decide on your business structure, pricing, and marketing strategy. Consider registering your business and obtaining necessary licenses and permits.
Build your online presence: Create a website or online portfolio to showcase your skills, experience, and services. Use social media platforms to reach out to potential clients and establish yourself as a professional.
Develop your skills: Consider taking courses or obtaining certifications to improve your skills and increase your marketability.
Find clients: Reach out to potential clients through job boards, freelance platforms, social media, and networking events. You can also offer your services to small businesses and entrepreneurs in your local area.
Provide excellent service: Build a good reputation by providing high-quality service to your clients. Respond promptly to their requests and communicate clearly and professionally.
Stay organized, focused, and committed, and you can build a thriving virtual assistant business.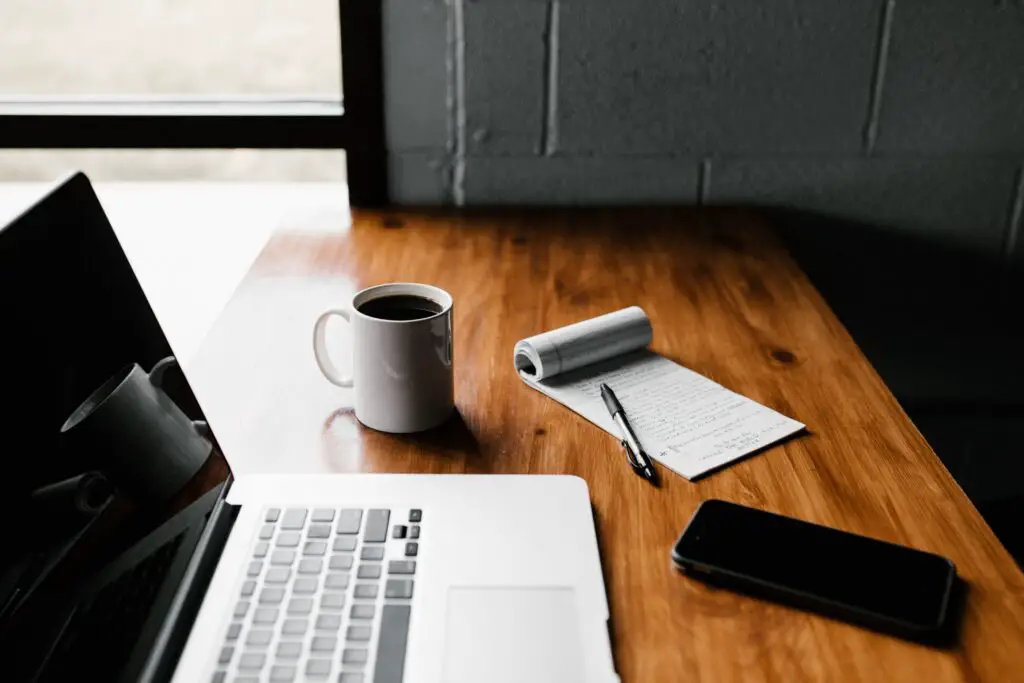 4. Blogging
Blogging is a popular way to make money from home, especially if you have a passion or expertise in a particular niche. You can make money through advertising, affiliate marketing, sponsored posts, and selling digital or physical products. While it can take some time to build an audience and start earning money, blogging can be a fulfilling way to share your knowledge and experience with others.
Here are some steps to help you get started:
Choose a niche: Decide on a topic or niche for your blog. It's important to choose something that you are passionate about and can consistently write about.
Pick a platform: Choose a blogging platform and buy a website domain. I have used both BlueHost and Cloudways as hosts and both offer WordPress. WordPress is a very easy, intuitive website-building platform.
Create your blog: Follow the instructions provided by your chosen platform to set up your blog. Choose a design or template that fits your niche and personal style. I read a lot of blog post tutorials and watched YouTube videos. You can find plenty of free content out there to help you get started.
Plan your content: Plan out your blog content in advance. Create an editorial calendar and decide on topics that you want to write about. Remember to keep your target audience in mind when planning your content.
Write quality content: Start writing quality content that is informative, engaging, and well-researched. Use a conversational tone and make sure to proofread and edit your posts before publishing. Grammarly is a great resource for proofreading your content. There are both free and paid plans.
Promote your blog: Share your blog posts on social media platforms to promote your blog and drive traffic to your site. Engage with your audience and build relationships with other bloggers in your niche. Pinterest is the platform that drives most of the traffic to my blog. Make sure to create eye-catching pins that make people want to visit your blog.
Stay consistent: Consistency is key when it comes to blogging. Aim to post at least once a week to keep your readers engaged and to improve your search engine rankings.
Stay committed to creating quality content and promoting your blog, and you'll be on your way to building a strong online presence.
5. Online Selling
Online selling is another excellent way to make money from home, especially if you have a talent for crafting or an eye for finding unique items to sell.
There are several ways you can make money from home through online selling. Here are some ideas:
Sell on online marketplaces: You can sell products on popular online marketplaces like Amazon, eBay, or Etsy. These platforms offer a large audience of potential buyers and provide tools to help you manage your inventory and orders.
Start your own e-commerce store: You can create your own e-commerce store using platforms like Shopify or WooCommerce. This gives you full control over your branding, marketing, and customer experience.
Dropshipping: With dropshipping, you can sell products without holding inventory. You partner with a supplier who ships the products directly to your customers. You can use platforms like AliExpress or Oberlo to find suppliers and products to sell.
Affiliate marketing: With affiliate marketing, you promote products or services on your website or social media channels and earn a commission for every sale that comes through your unique affiliate link. I personally use Share-A-Sale, FlexOffers, and Amazon Associates.
Print-on-demand: You can create and sell custom designs on products like t-shirts, mugs, or phone cases through print-on-demand services like Printful or Teespring.
To be successful in online selling, it's important to choose a niche that you are passionate about and to provide excellent customer service. You'll also need to promote your products through social media, email marketing, and other channels to reach your target audience. With hard work and dedication, you can build a successful online selling business from the comfort of your own home.

6. Online Reselling
Reselling can also be a profitable way to make money from home and you can even use things you already own. This is something I already do and have found great success!
Here are some steps to get started:
Find items to resell: You can shop your own home for things you no longer wear or use. You can also find items in good shape at thrift stores or garage sales.
Set up a sales platform: Decide on a sales platform, such as eBay, Kidizen, Mercari, Poshmark, or Facebook. Make sure to create a professional-looking storefront and provide detailed product descriptions and high-quality images.
Price your products: Determine a pricing strategy that allows you to make a profit while still remaining competitive. Consider factors like shipping costs, fees, and any other expenses.
Provide excellent customer service: Make sure to respond promptly to customer inquiries and provide a seamless purchasing experience. This will help you build a loyal customer base and increase sales over time.
I have a detailed post about how to get started reselling on Kidizen.
Remember, successful reselling requires hard work, dedication, and a commitment to providing excellent customer service. Stay up-to-date on market trends and stay competitive in pricing and promotions. With persistence and effort, you can build a successful reselling business from home.
7. Online Surveys
While online surveys won't make you rich, they can be an easy way to earn some extra cash in your free time. Many market research companies pay participants to take surveys and you can sign up for these opportunities on survey websites.
I have earned hundreds of dollars in gift cards just by taking surveys and doing things online that I already do.
I have a detailed post about reputable, high-paying survey sites, so be sure to check that out.
Here are 5 survey sites I have used that have helped me earn cash back rewards in my spare time:
MyPoints

8. Take Care of People's Pets
This is the perfect job if you're an animal lover. You can sign up to become a pet sitter on Rover and start marketing your services. Services can include boarding, dog walking, doggy daycare, or house sitting/drop-in visits. Overnight boarding services have the highest earning potential.
You will need to complete a $25 background check, but then you are ready to hit the ground running (or dog walking in this case). Rover allows you manage everything, including your schedule, within the app. They also offer 24/7 support and vet assistance.

9. Make Money Walking…Yes, Seriously!
If you're signed up to walk dogs with Number 8, then you might as well make some extra money while you're walking. There are several apps available that will actually pay you to walk. The top two apps I would recommend are Sweatcoin and Evidation.
On Sweatcoin, you earn 0.95 digital coins for every 1,000 steps. Make sure to enable indoor steps within the app so that those will get counted as well. You can redeem digital coins for items in the app's marketplace or donate to a good cause.
With Evidation, you can earn rewards for a variety of wellness activities, not just walking. The app will connect to a variety of wellness apps and fitness trackers that you are already using. Once you reach 10,000 rewards points, you can earn $10 via PayPal or gift cards.
Why Making Money at Home in Midlife Is So Great
Making money from home can provide flexibility in your schedule and allow you to balance your work and personal life more effectively. This is especially true if you have several kids you take care of at home or if you are a caregiver for an aging parent.
Midlife can be a time when people re-evaluate their career choices and look for new opportunities. Working from home can allow you to explore new career paths without having to quit your current job. It's possible that down the road your side gig allows you to make enough to quit your job.
Working from home can also help you save money on transportation costs, clothing, and other expenses associated with a traditional office job.
Midlife is a time when people become more conscious of their health. Working from home can reduce stress levels associated with commuting and office politics, which can have a positive impact on your overall well-being.
Midlife can also be a time when people consider starting their own business. Working from home can provide the opportunity to launch a new venture without having to invest in expensive office space.
What are you waiting for? How will you make money at home in midlife?
I would love it if you would share or save this post!
Sincerely,
Erin
P.S. Before you go, if you're looking for a great way to save money and meet your financial goals, I've created a free printable companion for a low buy year. Honestly, these tools are fantastic even if you aren't considering a low buy year. Start developing financial habits that can help you increase your wealth.