Holiday season can be a hectic time for anyone, especially for busy moms who want to make it as magical as possible. This post will share some holiday hacks to help busy moms manage their time and enjoy the festivities more.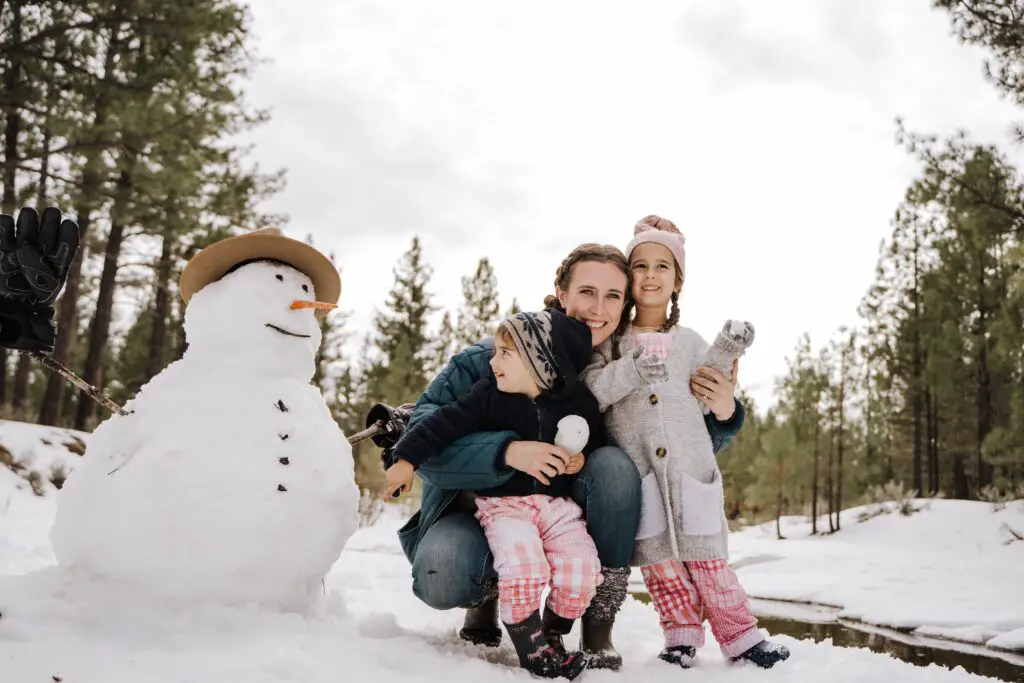 Why the Holidays Are So Hectic for Moms
The holiday season adds increased responsibilities to an already busy schedule. Trying to navigate school and work events while shopping and planning for family gatherings is a logistical nightmare.
There's also a lot of societal (and self-imposed) pressure to create the perfect holiday experience for the whole family. This leads to over-spending and financial strain, if you aren't careful with your budget.
Don't forget to throw cold and flu season into the mix!
Acknowledge that these stressors exist and then use these hacks (or some of your own) to manage it effectively. YOU deserve to enjoy the holidays as much as the rest of your family.
**This post contains affiliate links. This means if you click and buy, I may receive a small commission (at zero cost to you). Please see my full disclosure policy for details.**
1. Plan and Prioritize
The first holiday hack for busy moms is to get started with planning well before you think you need to. Put together a to-do list or find a cute holiday planner. In preparation for Black Friday, Cyber Monday, and Prime Day Deals, I start to create lists with links to potential gifts for the family.
This is one of the many benefits of being an Amazon Prime member. I'm able to create wish lists, share with family, and take advantage of major deals.
Once you've started making your lists of gifts and experiences, prioritize things to accomplish this year. Focus on what is most important to you and your family and let go of less crucial activities.
Remember, you don't have to tackle every "bucket list" item that pops up this season. Sit down as a family and pick a couple fun things to do, such as ice skating or seeing the ballet, and then save other events for another time.
2. Delegate Holiday Tasks
Don't be afraid to ask for help from family members. Assign tasks like decorating, cooking, or gift-wrapping to other family members or even consider outsourcing certain tasks if feasible.
For example, if you feel the need to deep clean before family gatherings or start the new year completely fresh, you could always hire a house cleaner. Find someone to do the outdoor decorating and leave lights to the professionals.
If cooking a holiday meal is too much, consider a potluck. Don't limit yourself to a traditional turkey or ham dinner (unless it's extremely important to you). Here are some other holiday meal options that can be easier and just as yummy:
festive taco bar
pasta stations with different noodles, sauces, and proteins
seafood feast
homemade pizza with a variety of toppings
soups and stews
charcuterie
brunch buffet
3. Online Shopping
I'm honestly not sure I could do my holiday shopping any other way. I have found that avoiding crowded shopping centers helps me keep a clear mind while searching for gifts. Plus, I tend to get better deals by searching different online stores.
Another nice bonus is the gift-wrapping option and free shipping from many online retailers.
4. Set a Budget
Create a holiday budget and stick to it. There are plenty of apps and tools like Empower to help you keep track of your spending.
Make sure you check out my post on strategies to save money for Christmas. You can absolutely enjoy your holidays without breaking the bank. Preparing financially forces you to think ahead and have a clear plan.
5. Avoid Putting Out Fragile Decorations
I spent several years watching my oldest child like a hawk around our Christmas tree, before I finally realized I was doing it all wrong. When you have little kids in the home (or cats), there's no reason to get out the glass or keepsake ornaments. I boxed those up and put them in the basement until the kids are all much older.
After several thrift store trips, I was able to decorate my tree with cheap, plastic ornaments that I didn't have any sentimental feelings about. The great part is that my tree actually looks more beautiful now than it did before. I may never go back!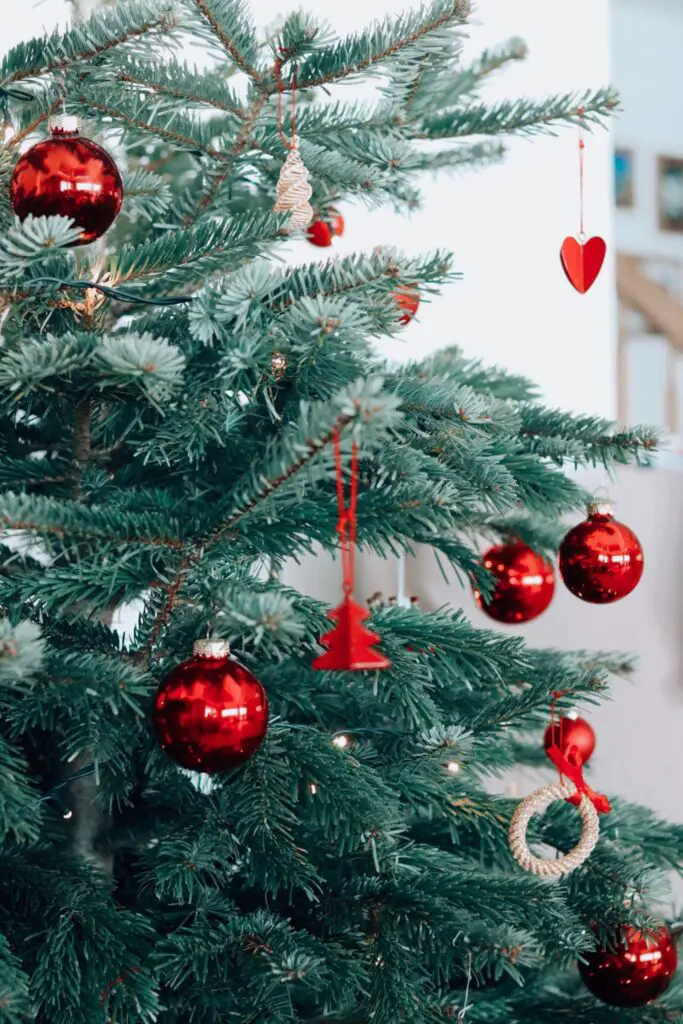 6. Online Cards and Invitations
Use online invitation platforms like Evite or Paperless Post to send out invitations for parties or gatherings. Not only is it so much easier than handwriting everything out, but it's also incredibly eco-friendly.
If holiday cards are a source of stress, you can send those electronically as well! Create your card for free using Canva, download as a PNG file, and email it to everyone!
7. DIY Decorations
Get creative with your holiday decorations and get the kids involved. Don't stress about staying up with the trends! Make things yourself this year. You'll be creating memories and saving money.
Need some ideas? Happy to help!
Handmade Ornaments: Gather craft supplies like plain ornaments, acrylic paint, glitter, and markers. Let each family member decorate their own ornament with personal designs and messages.
Paper Snowflakes: Fold and cut paper snowflakes to hang on windows or from the ceiling. You can use white paper or colored paper for a more vibrant look.
Garlands: Create garlands using popcorn, cranberries, or paper. String them together and hang them on the tree, mantel, or staircase.
Salt Dough Ornaments: Make salt dough ornaments by mixing 2 cups of flour, 1 cup of salt, and 1 cup of water. Roll out the dough, cut shapes with cookie cutters, and bake them. After they cool, paint and decorate them.
Pinecone Decorations: Collect pinecones and turn them into decorations by adding a little paint and glitter. You can also attach ribbons for hanging.
Mason Jar Lanterns: Decorate mason jars with paint, glitter, or tissue paper and insert battery-operated tea lights. These can be used as festive centerpieces.
Gingerbread House Decorating: Bake gingerbread cookies and construct gingerbread houses together. Provide icing, candies, and decorations for everyone to use.
Holiday Mason Jar Snow Globes: Fill mason jars with water, glitter, and small holiday figurines or decorations. Seal the lid tightly, and you have homemade snow globes.
Decorative Candle Holders: Decorate plain glass candle holders with paint, glass markers, or glue and glitter. Place tea lights or LED candles inside for a warm glow.
Holiday Banner: Create a festive banner using construction paper or fabric. Each family member can decorate their own flag with holiday messages or drawings.
Handprint Wreath: Trace and cut out family members' handprints on colored paper. Arrange them in a wreath shape and add a bow for a personal touch.
Sock Snowmen: Use old white socks to create cute snowmen. Fill them with rice, tie off the top, and decorate with buttons, felt, and fabric scraps.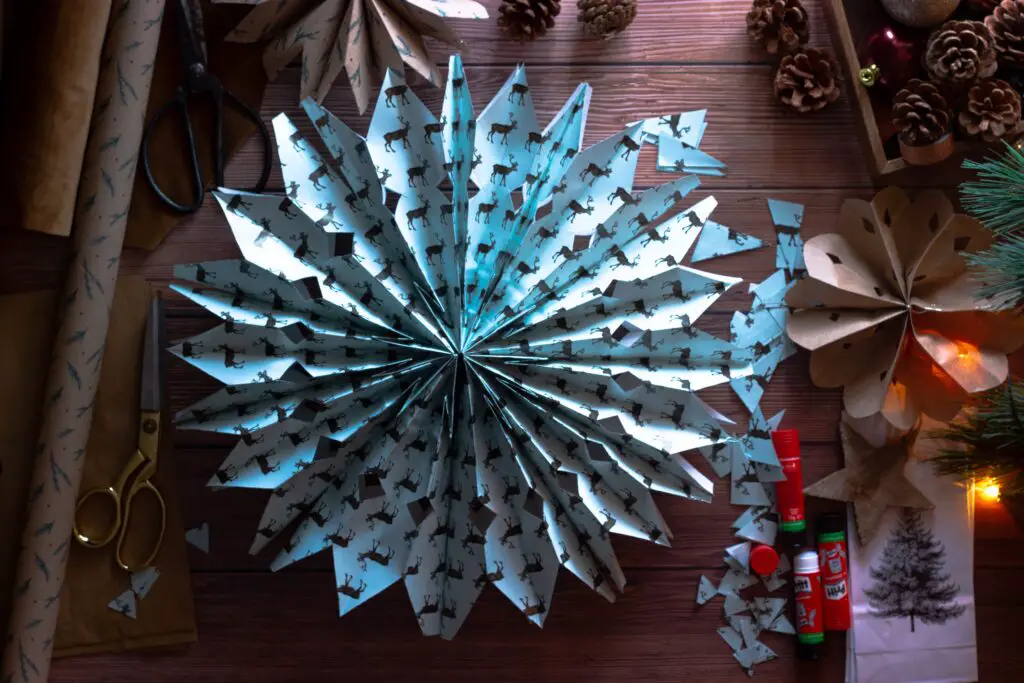 8. Simplify Gift-Giving
Consider setting a limit on the number of gifts exchanged. For the last several years we've stuck to having 4 gifts from mom and dad, 1 gift from Santa, and a stocking filled with small items and candy.
The 4 gifts each child gets include something they want, something they need, something to wear, and something to read. My kids know what to expect and there is zero complaining about presents. I try to get a feel ahead of time of the things they would ask for in each category.
As far as extended family goes, we have started moving towards gift exchange games and "classy" White Elephant events. We have a large family, and it was getting expensive to provide something for everyone.
9. Stay on Top of Your Calendars and Reminders
Things can get really hectic during the holiday season, and it's easy to forget important things. You can guarantee that your children will have spirit weeks or parties that require donations and special themed-outfits. As soon as you can get info, write it down somewhere. Not only do I use a planner and calendar, but I also keep lists in Google Keep. Reminders are set on our Amazon Echo Show device in the kitchen as we look through school folders and discuss upcoming events during dinner.
The key for me is to get things posted in MULTIPLE places. I can't trust myself to look in one particular place. That might sound over-the-top, but trust me, it helps to have documentation and reminders everywhere. Mom brain is real.
10. Use Your Slow Cooker
Evenings around the holidays can be hectic. There are probably performances to attend on top of sporting events and everything else going on. Don't sleep on your slow cooker! Throw ingredients in that morning and have a warm, ready dinner without a lot of fuss.
Need some ideas? Search Pinterest for slow cooker recipes for chili, chicken and rice soup, beef stew, pot roast, vegetable curry, chicken and dumplings, lentil soup, mac and cheese, pulled pork, and beef and broccoli (just to name a few).
If there is a weekend in early December that is a bit calmer, prepare everything ahead of time and put it in a freezer bag. Your future self with thank you.
11. Just Say No
It's okay to say no to extra commitments or invitations that you can't manage. Prioritize your well-being and family time.
This is something I really wrestle with as a modern mom. There is such a need to be busy all the time and creating "experiences" for children. My family is finding so much more joy in our time spent at home together.
Truth be told, we have to make a conscious effort to prioritize our down time. Once we do, time slows down and we appreciate what we have in front of us.
12. Create a Cozy Ambience
This is one of my favorite hacks and so easy to do. If you want that cozy, "hygge" feel in your home this holiday, try searching for "holiday ambience" videos in YouTube and display it on your TV. Here are a few other suggestions:
Find a playlist in Amazon music or create your own and play it while you're doing your everyday routines around the home.
Use lamps whenever possible and avoid overhead lights.
Make sure your throw blankets are easily accessible in the living room.
Place holiday-themed books around the home so kids are more likely to pick them up.
Put a combination of essential oils such as orange, cinnamon, clove, and nutmeg in a diffuser so it smells like Christmas in your home.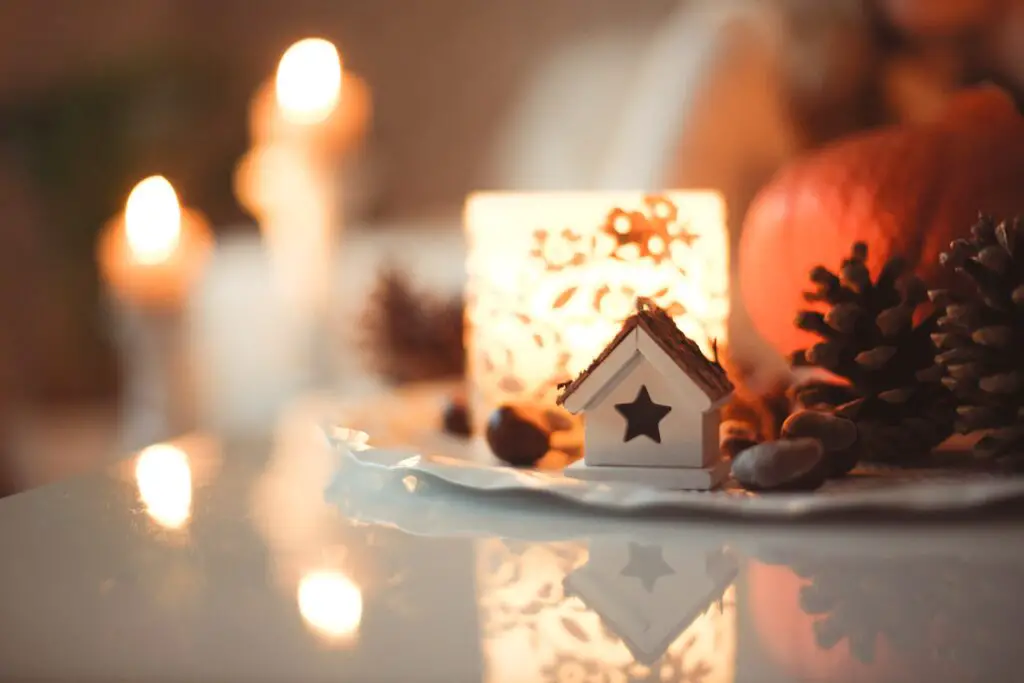 13. Get Plenty of Rest
Don't be busy just for the sake of being busy. This is the time of year when everyone gets sick. When you have time to chill and relax, take advantage! Get cozy in the living room and watch movies. Be merry and be lazy.
Don't forget to stay hydrated and stay on top of whatever immunity supplements your family takes. My kids take a multivitamin, probiotics, Vitamin C, and Vitamin D. Make sure to consult your pediatrician.
Final Thoughts
Remember that the holidays are about spending quality time with loved ones, not about overloading yourself with tasks. Use these hacks to simplify and enjoy the season to the fullest.
Wishing you a wonderful holiday season,
Erin