Are you considering a midlife career transition? Read to find out how I am handling my own and where I'm at in the journey.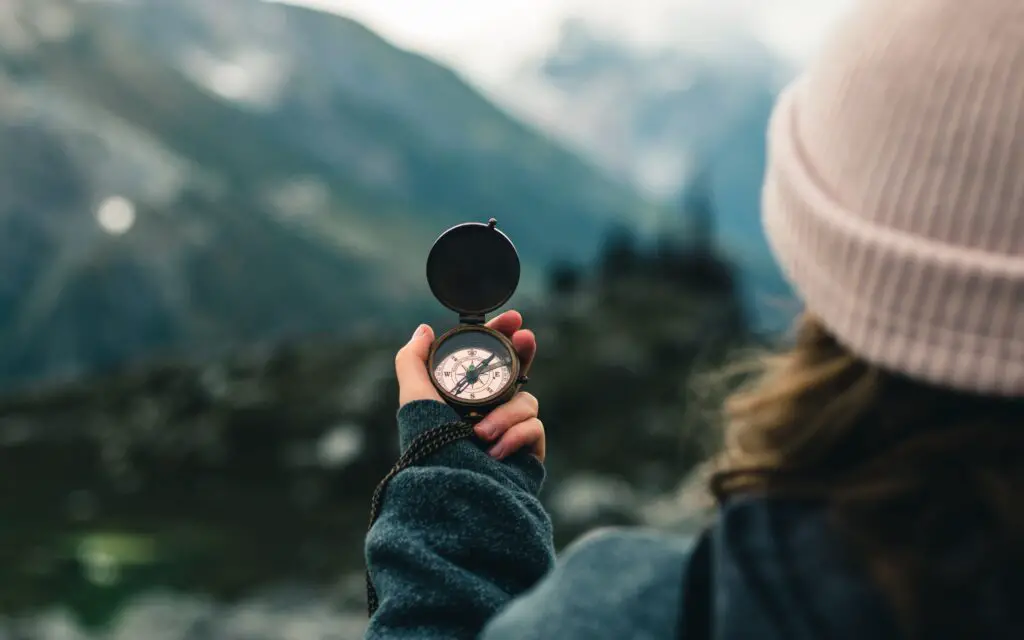 I remember the day I sat in my office, stared at my computer screen, and nervously drafted my resignation email. In that moment, it felt like such a drastic move, but in reality, there had been several years leading up to that point. The career I had diligently built over a decade was no longer fulfilling me. The stress was too much and the passion for my job was waning. Worse yet, the mental fatigue was causing me to feel like I was also failing at home.
Letting my employer know I was not returning the next year was a moment of reckoning. It was time to rewrite my story and face head on the challenge of making a midlife career transition.
In this blog post, I want to share my journey with you and update those who have been following along. I hope that my experiences will serve as a guiding light for anyone standing at a crossroads of their career.
**This post contains affiliate links. This means if you click and buy, I may receive a small commission (at zero cost to you). Please see my full disclosure policy for details.**
Before I Made My Decision
It took several years to reach the conclusion that a change was needed. As soon as I started to recognize signs of burnout, I began researching other jobs and trying to figure out what the qualifications were.
And I'm going to be very honest with you- the only reason I was in a place financially to leave my job, was because my husband and I (both working in education) had been extremely diligent with our money.
We had both worked side jobs on and off throughout the years, saved up as much as we could, took advantage of cash back rewards, invested in rental properties, and constantly evaluated our budget.
In order for me to truly feel confident changing my career, I had to become extremely familiar with my finances. I had left way too much of it up to my husband to understand. After doing some research, I discovered Empower (formerly known as Personal Capital). I linked up all my accounts for free and now I have a clear picture of my net worth, my spending, my budget, my retirement, my investments…EVERYTHING. It's in invaluable resource!

I also had a Plan A, Plan B, Plan C and so on. I planned on taking my summer off as I normally would, but I decided if I didn't have a part-time job lined up by the time school started up again, I would substitute teach.
I do not recommend making a midlife career transition until you have thoroughly examined your finances and back up plans. A career transition can be a big leap, but it shouldn't be a blind leap of faith with your fingers crossed hoping things will all work out.
Where I'm at in My Midlife Career Change
Over the summer, I had several people reach out to me offering contract work. These were former co-workers and mutual friends. I cannot stress enough the importance of networking and building professional relationships!
Ultimately, I ended up taking a position as an independent contractor. The commute is pretty far BUT I am able to make my own hours and have the potential to become full-time once all of my children are in school.
Currently, I work two days a week and am home with my youngest on the other days. My parents are able to watch him on the days I am at work. Avoiding childcare costs has been a huge factor (and I'm sure many working moms can relate).
I also spend more time blogging and reselling clothes, which brings in a small side income.
How I'm Feeling about It
I think this midlife career transition from public education to independent contracting has been so healing for me. I have so much more control over my days, and I feel like I can give my job, my clients, and my family the right amount of attention. There are lots of working moms out there absolutely killing it and managing everything really well.
That wasn't me.
It was hard to admit, and I felt guilty. But now that I'm experiencing how different things can be, I'm so glad I made the move.
How Are You Feeling?
Now that you've read my experience, are you still considering a career transition? If so, please know that my experience is unique to me, and I wouldn't recommend someone following my *exact* footsteps.
I do have a midlife career change workbook that can help you wrap your mind around what you are looking for in a job. It will also help you get a better idea of what skills you bring to the table or what you might still need to develop. Click on the image below to access. (And please know that you can always unsubscribe at any time. I promise to not scam you with a ton of emails).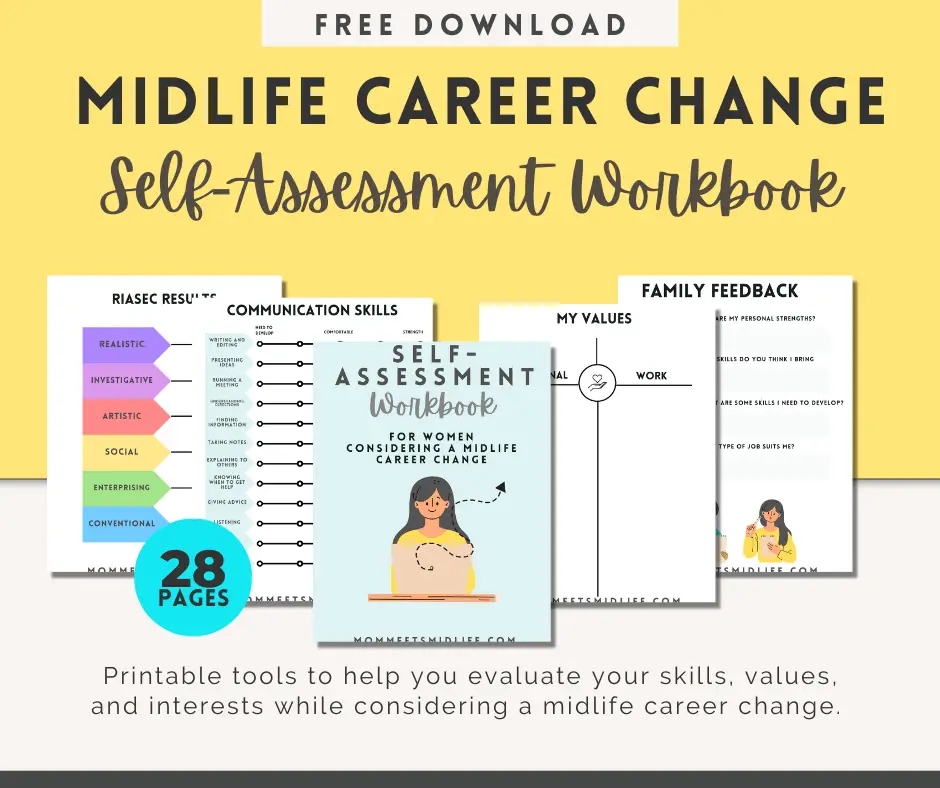 Getting Finances in Order
This part is key.
If you are not of fan of paper/pencil money tracking and don't want to calculate everything yourself, I highly recommend trying out Empower. It's free and very secure. I don't recommend anything I don't personally use and trust!
Make sure you can handle a pay cut and make theoretical budgets to see how it shakes out. My husband and I had a few test run months where we put my last few paychecks into savings immediately in order to see what we were left with and how much we could realistically spend.
Ultimately, you may discover it's not a good idea to make a midlife career transition at this moment. Let that motivate you to keep saving, explore side income, and work on professional development. Make a vision board! Get really familiar with what you want out of your career and life.
My Next Steps
I am still regularly checking my finances and keeping track of everything. Just because I have a monthly paycheck doesn't mean everything is perfect. We are having to make some lifestyle adjustments to accommodate the change to part-time work. That being said, once we removed childcare from the equation, the change in income wasn't all that drastic for me.
I may have to add more hours to my work schedule. Perhaps my contract won't get renewed at the end of the year. These are things I keep in mind. Flexibility is key.
Final Thoughts
Feel free to also check out these other posts, which you may find useful in your journey:
If you've made it to the end of this post, I'd love to hear from you! Where are you in your career journey? Do you still have lingering concerns and questions? Let me know in the comments!
I'm rooting for you!
Sincerely,
Erin