Hey, busy parents! Are you looking for a parenting resource that can help bring calm to your home? Wanting a helpful tool that can get your kids to sleep faster? The Headspace app for kids can do both of those things and much, much more. Let me tell you all about it!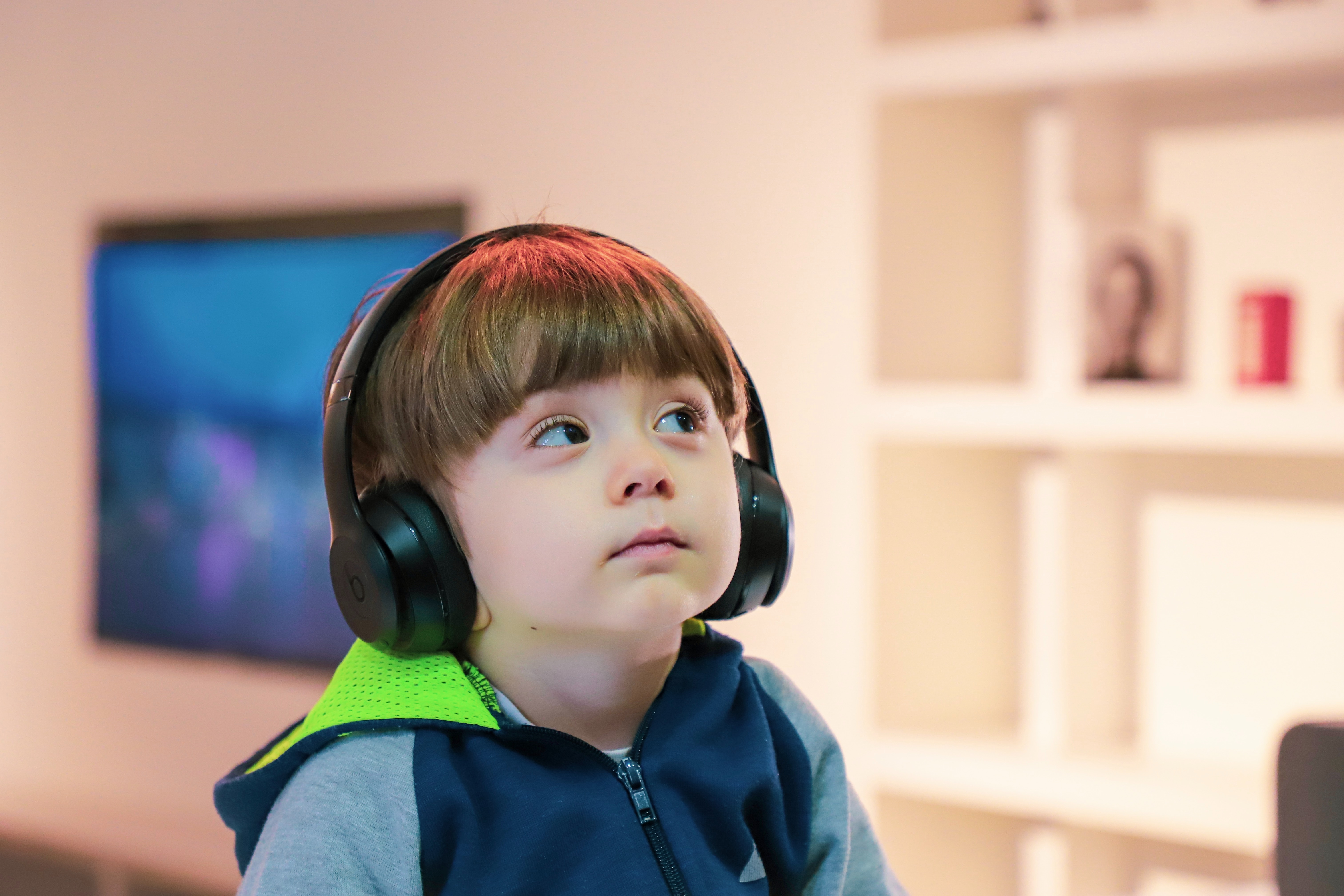 I am so excited to tell you more about this game-changer app. This is not a sponsored post, but I do have a link that you can use to get a free trial of the app if you're interested. I'll tell you more about that later, but first, let me explain why I love this app so much and how it can help you and your kids.
If you're not familiar with Headspace, it's a meditation app that teaches you how to be more mindful, calm, and happy. It has hundreds of guided meditations for different topics, such as stress, sleep, focus, and more. But what makes it unique is that it also has sections designed specifically for children of different ages.
**This post contains affiliate links. This means if you click and buy, I may receive a small commission (at zero cost to you). Please see my full disclosure policy for details.**

Meditation for Kids
Headspace has several meditation and mindfulness activities that are fun, engaging, and easy to follow. In the "Meditate" section of the app you can scroll down and find a category for "Parent and Kids," "Student Essentials," and "Star Wars: Find Your Force."
Parents and Kids Meditation
In this section, you will find podcasts, helpful videos, and guided meditations. The first section is specifically for caregivers. There is even a guided meditation to help prepare your mind and body for childbirth and postpartum. If you're super busy, don't worry. The time for each resource ranges from 1 minute to 20 minutes. Definitely doable in a hectic schedule.
The next section includes guidance videos, bedtime meditations, and bedtime stories featuring Sesame Street characters. If you think your child is too old for that, there are meditations for all age ranges: 5 and under, 6-8, and 9-12.
Some of the meditation topics include calm breathing, cooling off, appreciation, paying attention, and settling down.
Student Essentials
If you have a school-aged child or teen and school tends to stress them out, check out the student essentials section of the Headspace app.
There are quick meditations and videos for stressful situations, meditations and workouts to rest or recharge, music and sounds for studying, and podcasts to overcome the "Sunday Scaries."
This app would be a great back to school gift in the fall.
Sci-Fi Character Mindfulness
If you have a huge Star Wars fan, then they will really appreciate the mindful activities the Headspace app provides.
Breathe deeply with Yoda. Relax with R2D2, Listen to a story about an X-Wing trip across the galaxy. Listen to the sounds of the Tatooine desert.

Parenting Help with the Headspace App
I started using Headspace app with my kids (ages 3, 5, and 7) about six months ago, and I have seen amazing results. My kids love doing the exercises with me every day, and they look forward to them as a special bonding time.
I like to think they have become calmer, or at least they have more tools to help them calm down in stressful situations. They sleep better at night and are learning how to cope with their emotions better.
As a parent, I have also benefited from using Headspace for Kids. Not only do I enjoy spending quality time with my kids, but I also feel more relaxed myself. I have learned how to be more present and mindful with my kids, and how to model positive behaviors for them. I have also noticed that I have more patience and understanding with them, and that I can handle stressful situations better.
There is another whole post I wrote that gives you 10 great reasons the Headspace app is one of the best apps for busy moms.
Better Sleep for Everyone
Sleep is giant beast all parents have to conquer at various points in their parenting journey.
Add the Headspace app to your bedtime routine with your kids. Do a guided bedtime meditation together. Listen to a bedtime story. Play the gentle sounds of rain until they quickly drift off to dreamland.
Then when it's time for you to go to bed, do the same for yourself!
Final Thoughts
If you're looking for a simple and effective way to improve your family's well-being, I highly recommend trying out the Headspace app for kids.
You can download the app for free on your phone or tablet. Once you give it a try (and realize you can't live without it), you can pay to unlock the rest of the content (which is totally worth it).
To get started, use the link below to get a free trial of the app. Test it out for yourself.
If you have any questions or comments about the Headspace app for kids or meditation in general, feel free to leave them below. I'd love to hear from you!
Thanks for reading and happy meditating!
Sincerely,
Erin