Are you thinking about starting a midlife blog? Why not start this summer?! Now is a great time start your blogging journey. This post shares 7 reasons you should absolutely start a midlife blog. I'll also share my own 6-month blogging update.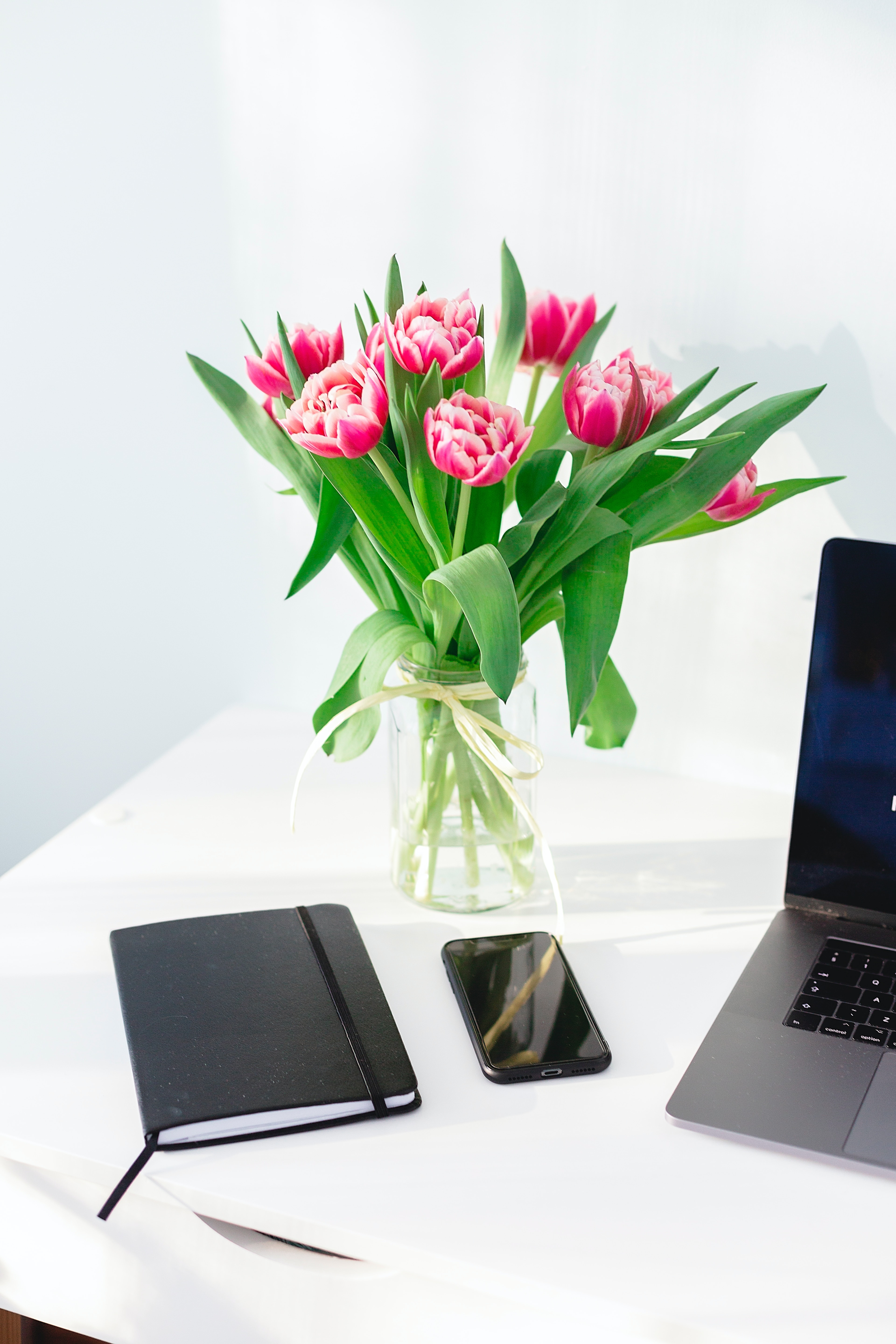 Summer often brings a sense of renewed motivation. We are generally more open to new and fun experiences.
Capitalize on this seasonal energy and take the leap to start a midlife blog. The world needs more midlife mom bloggers. I love hearing the perspectives of others out there, because let's be real. Midlife and all the other topics that go along with it, are not discussed nearly enough. So, what are you waiting for?
**This post contains affiliate links. This means if you click and buy, I may receive a small commission (at zero cost to you). Please see my full disclosure policy for details.**
Here's all the reasons you should consider starting a blog this month:
1. Self-Expression
Blogging provides you a platform for self-expression. Here, you can share your thoughts, experiences, and perspectives with a wider audience.
It's even better if you can niche down your blog to a particular topic you are very knowledgeable or passionate about. You may not figure out what that particular niche is until you get going and you see what your readers tend to gravitate towards. That's fine!
When I first started blogging, I got so worried no one would want to read my posts and I was going to mess everything up. In hindsight, once I started writing and posting, it came along. I started by picking a few topics I was passionate about and THEN got comfortable researching SEO and keywords and all that jazz.
If you try to become a blogging expert right out the gate, you won't find it fun at all. And that would be such a waste.
Blogging is also a creative outlet to explore your interests and personal growth during midlife. If you like to write, or even just create, blogging is the perfect hobby.
2. Connection and Community
By sharing your experiences and insights, you can connect with like-minded individuals who may be going through similar life transitions or challenges.
Building a community of readers and fellow midlifers can provide support, encouragement, and a sense of belonging.
I have also met some amazing people in blogging groups on social media. We are all rooting for each other's success. I love seeing all of the different types of blogs out there and how unique everyone's approach is.
3. Personal Growth and Reflection
Blogging about midlife allows you to reflect on your own journey. It provides an opportunity for introspection as you navigate this crazy time of life.
I had been thinking about starting a blog for several years but what finally triggered me to create one was my decision to make a huge midlife career change. This blog has been a way for me to document that journey and make sure I'm continuing to invest in myself.
4. Inspire Others
Sharing your stories and lessons learned can inspire and motivate others who are entering or experiencing midlife.
Is your advice going to be perfect for everyone who visits your blog? No. But someone might be in a similar boat as you, and maybe one of your posts will be exactly what they needed to hear. You have the potential to inspire them and provide guidance.
5. Expertise and Advice
Midlife brings with it a wealth of knowledge and expertise in various areas of life. By starting a blog, you can share your insights, and practical advice on topics such as career transitions, relationships, health and wellness, parenting, self-care, and more.
I don't know about you, but I have often turned to Pinterest and Google when I'm needing tips and tricks. Where do I usually end up finding my answer or inspiration? On a blog, of course!
6. Professional Opportunities
Blogging can also open up professional opportunities and enhance your personal brand. It can establish you as an authority in your niche, potentially leading to speaking engagements, collaborations, partnerships, or even the opportunity to monetize your blog.
I didn't have incredibly high expectations for monetizing my blog, but now that I'm 6 months into writing, I'm starting to see some results! It's something to definitely consider.
Will it replace my main source of income? No. Is it nice to supplement? Yes!
7. Document Memories
As midlife is a significant phase of life, blogging allows you to document your memories, milestones, and achievements.
It serves as a virtual diary that you can look back on in the future, providing a tangible record of your journey and the legacy you are creating.
Many of us midlife millennials can remember the days of Xanga and the first version of Facebook. Your blog as a midlife woman will be much less cringy than the things we wrote on the Internet as teenagers and young adults. I promise.
If you're worried about being too personal on the web, you can choose to blog anonymously. My family and friends still don't know I have this blog! And I'm totally cool with that.
My 6-Month Blogging Update
Ok, you've read the reasons to start a midlife blog but you're wondering if it's really possible. Let me give you my 6-month blogging update.
I am a very average blogger and this is a casual side hobby that I only dedicate a few hours to each week. That's what I could manage with a full-time job and three very active children.
So based on what I share with you here, you can probably expect similar results. You are NOT going to make a ton of money in just a few weeks, and you should be hesitant to believe those who claim it's possible. If you stick to a schedule and demonstrate patience, you will see some progress slowly, but surely.
Goal Progress
Back in Month 2, I shared that I had just got my Ezoic ads up and running and I had made 66 cents. Since then, I've gone up to about $9/month and it seems to be taking off. In the screenshot below, you can see the running total for the last 30 days. There was a sharp increase in pageviews and ad revenue in the that time.
I highly recommend Ezoic if you want to monetize your blog with ads. They help me analyze site traffic, optimize my website speed, and help generate potential blog post topics that are SEO-friendly. They offer A LOT and I've been blown away.

I toned down the amount of pins I was putting on Pinterest. I only pin 2 pins each day during prime times for my account (10-12, 2-4, 8-10) and maybe 3 pins on the weekend. I pin a few pins made by other people and make sure to cycle through my boards so they're all getting attention.
With that method (which has saved my sanity), I have still seen a big increase in outbound clicks to my blog.

I have also been dedicating more time to keywords and making sure my pages are indexed by Google. I use the free keyword generator on Ahrefs and look for keywords with low difficulty AND low search volume. That's a very simplified explanation of my process, but that's the basic starting point. Once I have more visitors to the blog and more domain authority I'll go for bigger keywords.
Back in month 2 I was hoping for at least 50 pageviews a day and I had not met that goal yet. Now I'm approaching 100 pageviews a day and I'm very pleased with that progress! More views mean more ad revenue.
(I also started another blog geared more towards my professional life because blogging is FUN!)
Investing in Blogging Education
A lot of the strategies I have been implementing were picked up after investing in eBook courses. My pageviews had completely plateaued and I knew I needed to get some more education.
If you haven't checked out the Stray Curls blog, you need to head over there right now. Angela is so kind and I absolutely adore her writing style. I truly think her courses have been the key to my blog taking off in the last month or so.
Look at all the eBooks Angela offers and go for it. You won't be disappointed! I still refer back to them regularly and I've got my eye on a few more. Bonus- Angela is so helpful and will respond to your emails if you still have questions.
The two eBooks I bought and highly recommend are How to Grow Your Tiny Blog to $1K and The Secret to Skyrocketing Your Blog Traffic.
Once you get your blog going, you will definitely want to know more about search engine optimization (SEO) and picking the right keywords. These eBooks will tell you exactly what to do so that your posts will rank in Google and bring you traffic, which ultimately gets your content to readers and generates revenue.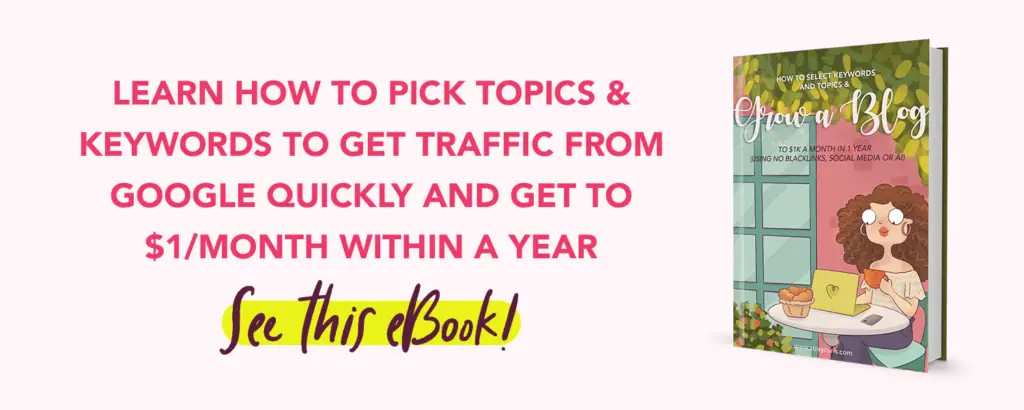 Final Thoughts
If you've been on the fence as to whether or not you should start a midlife blog, just go for it! Do it this summer, start having fun, and get creative.
For this blog, I use Bluehost, which includes your domain name (very convenient), WordPress, and an email account for your blog. For my second blog, I chose to use Cloudways because it offers month-to-month payments. That's a nice choice if you aren't sure you want to commit to a whole year of blogging. You do have to buy your own domain somewhere else if you go that route. It's something to keep in mind.
When I started my blog, I used free guides from several different bloggers. You can absolutely do that! It got me going for a few months. Once you discover you love sharing your midlife journey with others and building connections, start investing in more education and make it a success!
Are you thinking about starting a midlife blog? Have you already started one? Tell me about it in the comments so we can find you!
Best of luck 🙂
Sincerely,
Erin